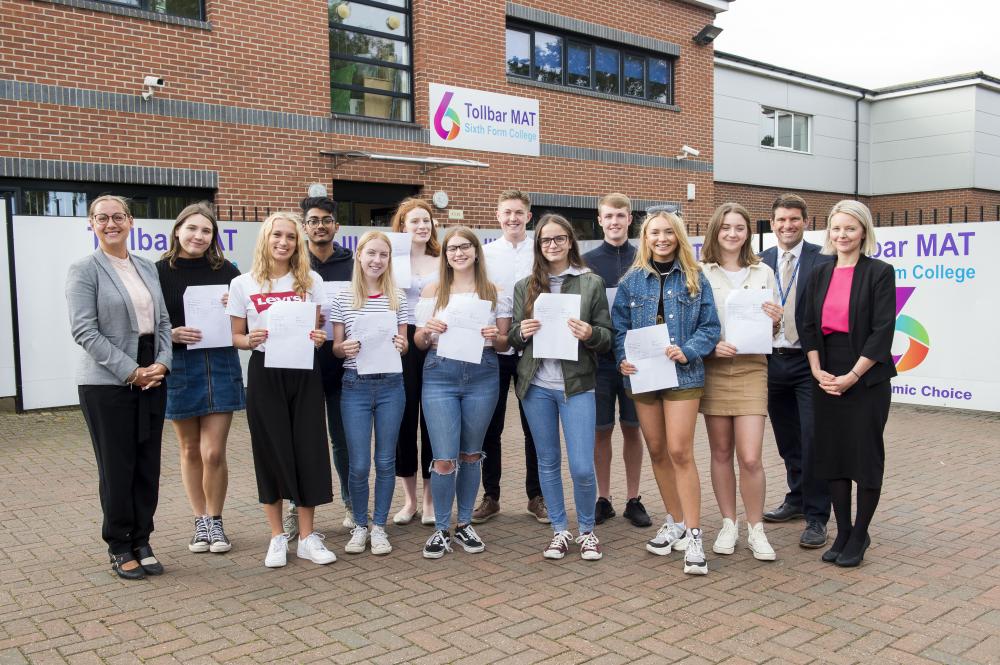 Tollbar MAT sixth Form College has an impressive track record of helping students to achieve outstanding outcomes at A Level.
Year on year, our highest achievers have matched the very best results in, and beyond, the local authority area, with many going on to attain places at the most prestigious universities, or access the most valuable apprenticeships, in the country.
In 2018 for example 14% of students secured A* grades, with the prestigious A* grade awarded across an impressive eight subject areas, including Mathematics, Biology, Chemistry and Religious Studies. Some of the highest performers recording exceptional results including Lois Walker's A*, A*, A, A, Daniel Moore's A*, A*, A and the triple A grades achieved by Max Barnett, Melissa Foyle and Oliver Kerry. Many others secured grades exceeding their expectations, helping them to go onto their first choice destinations.
In recent years these destinations have included places at Universities occupying positions at the very top of the UK University League Table including:
University of Cambridge
Imperial College, London
Durham University
Lancaster University
University of Warwick
University of Exeter
University of Leeds
Royal Veterinary College, London
Hull York Medical School
University of York
Newcastle University
In recent years our students have also attained positions on Higher and Degree Apprenticeships with some of the most prominent local, regional and national employers, including:
BAE Systems
Ernst & Young
Price, Waterhouse, Coopers
Novartis
Tata Steel
Wilkin Chapman LLP
Forrester Boyd
Moving forward we will continue to work hard to maintain our mission of being:
An outstanding sixth form community focused on achieving excellent academic outcomes for all.
We will achieve these outcomes through a commitment to:
A dedicated approach to academic study based on outstanding teaching, personal challenge and first-rate facilities;
A structured and supportive college environment that enables progress and achievement for all;
Good advice and guidance that helps to maximise opportunities for higher study and A Level progression;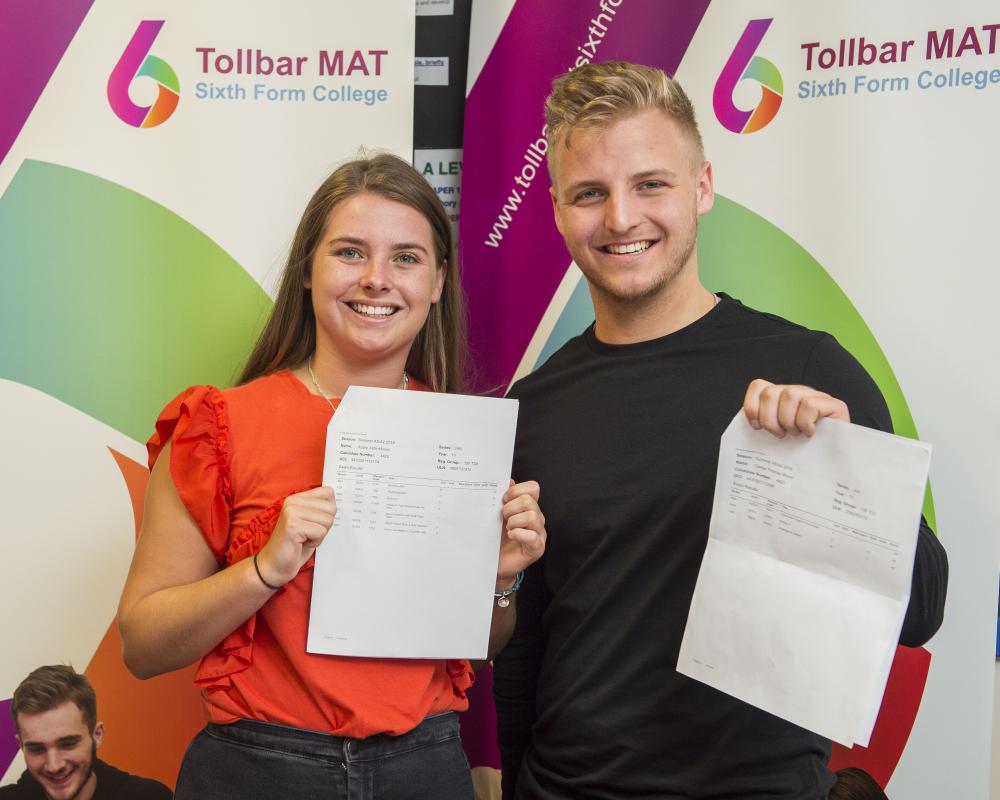 Tollbar MAT Sixth Form College Principal
Caroline L Yates BA (Hons).
Tollbar MAT Chief Executive
David J Hampson
OBE, BSc, BA.
Top