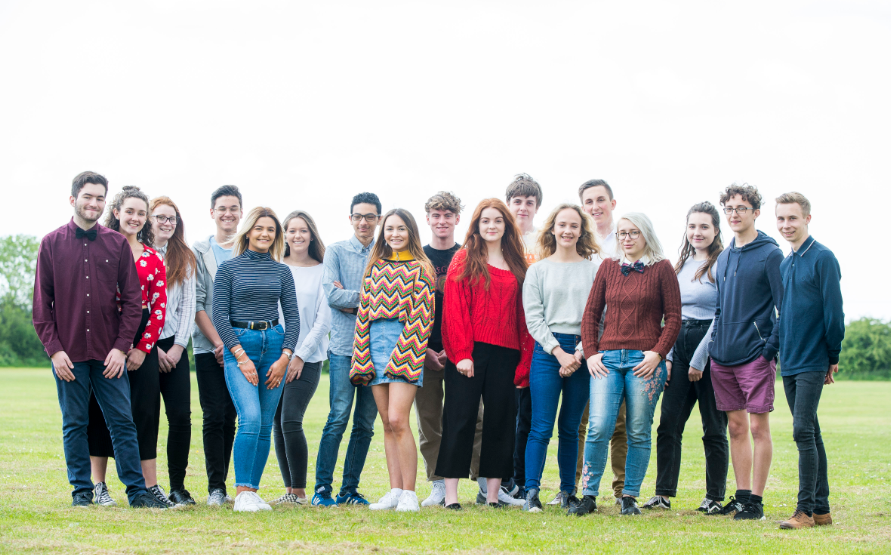 About Us
Tollbar MAT Sixth Form College offers A Level courses to post-16 learners from across North East Lincolnshire and the surrounding areas. Its mission is to sustain and support:
An outstanding sixth form community focused on achieving excellent academic outcomes for all.
The College prides itself on its impressive track-record of helping students to achieve excellent outcomes at A Level. Year on year, the College's highest achievers have matched the very best results in, and beyond, the local authority area, with many going on to attain places at the most prestigious universities, or access the most valuable apprenticeships, in the country.
The College offers students an outstanding environment in which to study A Levels, the gold standard academic qualification for entry to university, higher apprenticeships and other career opportunities. Our college is a safe space, with its specialist classrooms, labs and studios, its purpose built café, study and social spaces, and access to outstanding music and sporting facilities, enabling students to fulfil their potential as learners and young citizens with confidence.
Our emphasis on academic progress is underpinned by a set of beliefs:
In the core principles of discipline, respect and personal responsibility;
In a dedicated approach to academic study based on outstanding teaching, personal challenge and first-rate facilities;
That a structured and supportive college environment will enable progress and achievement for all;
That through endeavour, commitment and aspiration all our students can thrive and attain successful outcomes;
That good advice and guidance will help maximise opportunities for higher study and A Level progression;
That every student should leave us better prepared for the next stage of their journey, enriched in every aspect of their lives.
This commitment to developing academic potential extends to all aspects of our students' lives, as we seek to enable them to become better decision makers through our comprehensive pastoral programme. We firmly believe that all of our students leave Tollbar MAT Sixth Form College as more inquiring, knowledgeable and caring citizens, with much to contribute to society.
We believe in the potential of every one of our students.
Head of Sixth Form
Mr S Ritchie

Top