Students awarded prizes for outstanding engagement with remote learning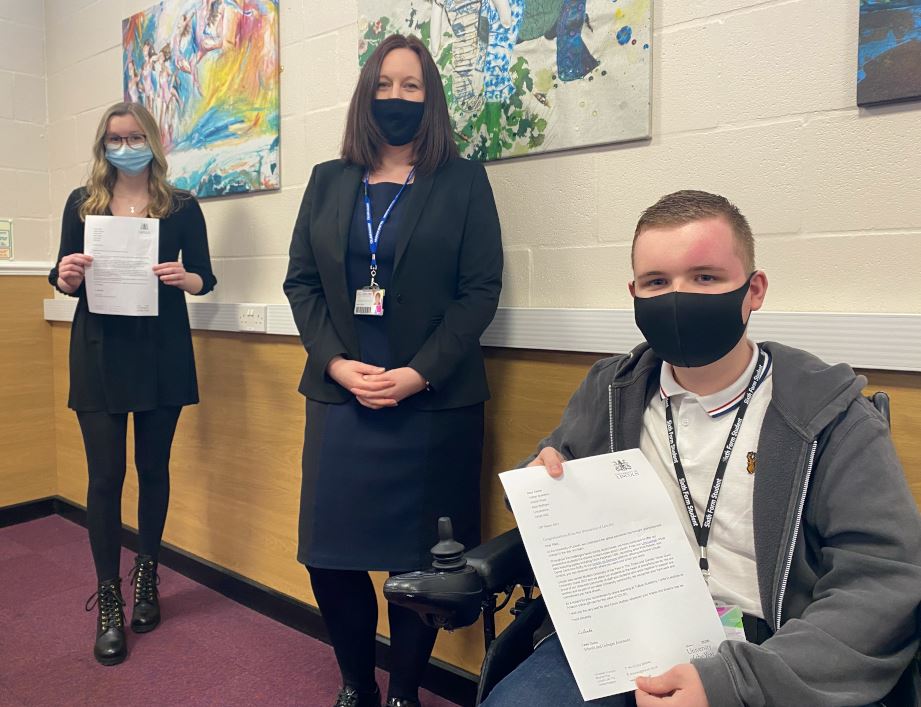 On Friday we announced the names of those students who were recognised by staff for their participation and effort in remote learning during the last lockdown.
Staff were asked to nominate students whose positivity, engagement and determination shone through and we were delighted with the huge number of names that were put forward.
The Year 12 award was given to Riley Gelder and Year 13 to Sophie Read.
"Lockdown has taught me the importance of being able to self-motivate, plan my time, and balance study and home life, which are key skills that will help me at university and in later life. Although it has been difficult, I've had the support of all my teachers to help me achieve my best, despite the pandemic."
Sophie Read, Year 13 Ambassador and student of English Literature, Business and Politics
"It was a big surprise for me, it was difficult to concentrate with noisy conditions at home but my teachers kept me engaged with lessons and I just tried as hard as I could to make the best of a bad situation".
Riley Gelder, Year 12 debating club member and student of History, Politics and Economics
Simon Ritchie, head of Tollbar Sixth Form, said "we are really proud of the commitment all of our students showed during the lockdown and to remote learning. Sophie and Riley received nominations from all of their teachers and are credit to the whole sixth form community".
Tollbar MAT Sixth Form College Interim Principal
Victoria Watts

Top